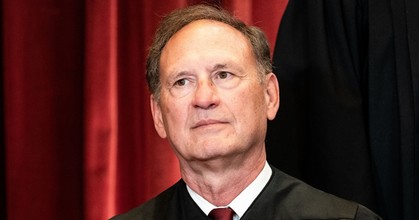 NBC News
December 6, 2022
Justice Samuel Alito joked about Black Santa, children in Klan robes and dating websites as the Supreme Court heard arguments Monday in a case weighing a web designer's bid to avoid working on same-sex weddings because she is a conservative evangelical Christian.
Web designer Lorie Smith of Colorado opposes same-sex marriage on religious grounds and is seeking an exemption from a state law that outlaws discrimination on the basis of sexual orientation in public accommodations.
Smith sued the state in 2016, arguing that she has a free speech right under the Constitution's First Amendment to reject requests by same-sex couples because it conflicts with her own views.