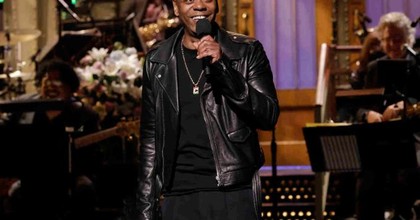 Page Six
November 16, 2022
Dave Chappelle did a "fake" "Saturday Night Live" monologue during the show's dress rehearsal, sources said, and then switched his material for the live show.
A source told Page Six: "Dave does a fake monologue during the dress rehearsal, because he doesn't want ['SNL' creator] Lorne Michaels, or anyone else, to know what his real monologue is."
The source added that Chappelle made a joke during the dress rehearsal about a writer who refused to work with him this week on the show. Dave Chappelle switched his monologue between the "SNL" rehearsal and live show, we hear.