Klayman: The Vile Odor Emanating From Joy Behar & Whoopi Goldberg, Two "Old Farts," Does Not Just Come From Their Passing Leftist Wind but From Their Socialist Agenda!
Order "It Takes a Counter-Revolution!" at Amazon.com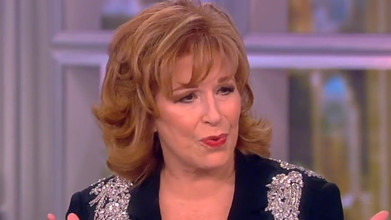 The US Sun
September 17, 2022
A HOST on The View has accidentally passed gas on live TV, according to some fans.

The embarrassing TV blunder came as the panel were engaged in a heated debate about former President Donald Trump.

On Friday, the women talked about the Donald's political future and whether or not his indictment will prevent him from running again.

The co-hosts felt very passionately about this topic, having it last over ten minutes.



Your help is urgently needed!
Support our cause and join our fight!