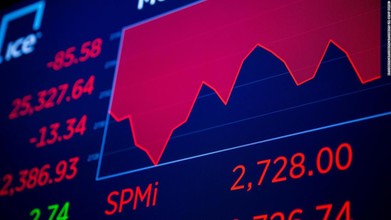 By Matt Egan, CNN Business
CNN
November 20, 2018
The gloom-and-doom on Wall Street has wiped out the stock market's gains for the year.
The Dow dropped 552 points, or 2.2%, on Tuesday. Plunging retailers like Target (TGT) and Kohl's (KSS) led the S&P 500 1.8% lower.
Tech stocks once again got hit hard, with the Nasdaq sinking 1.7%. Apple retreated another 5% after Goldman Sachs dimmed its price target on the iPhone maker for the second time in a week.