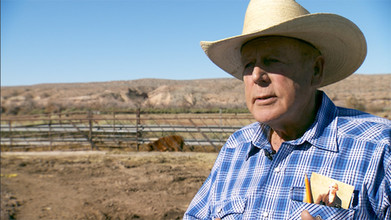 By Nikki Bowers
Las Vegas Now
April 10, 2019
LAS VEGAS (KLAS) — A Nevada judge threw out Cliven Bundy's lawsuit Monday saying that all of Nevada's public lands belong to the state, and that includes where he has been illegally grazing his cattle for a few decades.
Bundy sued the State of Nevada, Clark County, and the Center for Biological Diversity because he was seeking declaratory relief for three causes of actions:
A declaration of the court that all public lands within the State of Nevada, including the federal Bunkervile grazing area where Bundy was grazing his cattle without a federal permit, are the property of the People of Nevada and Clark County, not the federal government. He did this because according to Bundy, such lands were conveyed to the State of Nevada upon statehood and are no longer owned by the United States.