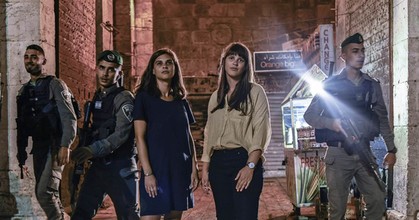 By F. Brinley Bruton
NBC News
September 9, 2018
JERUSALEM — For nearly 20 years, the Birthright program has been a rite of passage for hundreds of thousands of young American Jews, who get a free trip to Israel along with a tour that shows the country in a very positive light.
But in recent weeks, the same discomfort that many Americans Jews feel about the current Israeli government, and in particular its continued occupation of the West Bank, has been reflected in some of the tours. An American anti-occupation group, called IfNotNow, has organized walkouts by a few Birthright participants, hoping the resultant publicity will inspire other young tourists to make the same gesture, and pressure American Jews to reassess its support for Israeli policies.
In June, that led to a chaotic scene on one of the tour buses. Bethany Zaiman of Washington stood up and announced that she and four others would leave the bus to "learn about the occupation from the perspective of Palestinians," and would visit the West Bank.