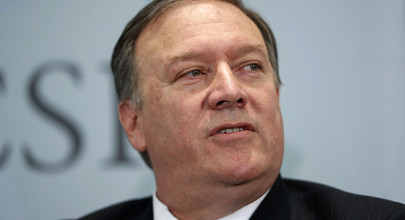 By Bryan Bender
POLITICO
June 25, 2017
CIA Director Mike Pompeo on Saturday said the rate of intelligence leaks has "accelerated," attributing the trend to the "worship of Edward Snowden" and to WikiLeaks.
"In some ways, I do think it's accelerated," Pompeo said of intel disclosures during an interview with conservative commentator Hugh Hewitt on his new MSNBC program.
"I think there is a phenomenon, the worship of Edward Snowden, and those who steal American secrets for the purpose of self-aggrandizement or money or for whatever their motivation may be, does seem to be on the increase," he added.