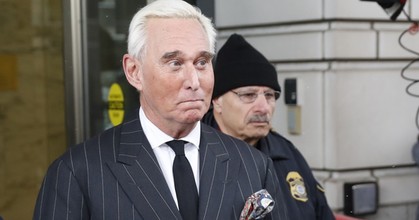 Washington Examiner
May 22, 2019
A federal judge gave Roger Stone permission on Wednesday to travel outside of Florida for "business opportunities," paving the way for him to attend a strip club event in Memphis, Tenn., next month.
Before he can go, however, Stone must submit his "specific travel itinerary" to U.S. District Court Judge Amy Berman Jackson. He also is not allowed to stray from that itinerary.
The order from Jackson says there are two trips Stone wishes to take: June 6-8 to Tennessee and July 18-22 in Illinois. The first coincides with a three-day stint by adult entertainer Janine Jericho at The Pony in Memphis.