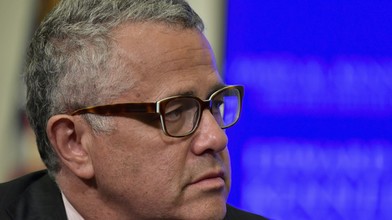 By Laura Wagner
Vice
October 20, 2020
The New Yorker has suspended reporter Jeffrey Toobin for masturbating on a Zoom video chat between members of the New Yorker and WNYC radio last week. Toobin says he did not realize his video was on.
"I made an embarrassingly stupid mistake, believing I was off-camera. I apologize to my wife, family, friends and co-workers," Toobin told Motherboard.
"I believed I was not visible on Zoom. I thought no one on the Zoom call could see me. I thought I had muted the Zoom video," he added.