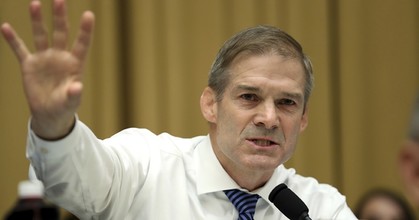 Washington Examiner
September 12, 2019
Rep. Jim Jordan said he expects Justice Department Inspector General Michael Horowitz to report that all four Foreign Intelligence Surveillance Act warrants against one-time Trump campaign aide Carter Page were illegally obtained.
The Ohio Republican was asked for a "yes or no prediction" at the end of an interview on Fox News host Sean Hannity's show Monday night.
"I think he will. Michael Horowitz does good work," Jordan said.