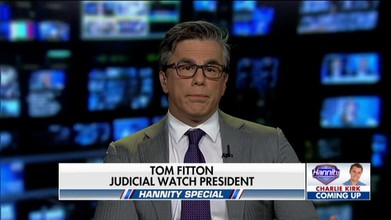 Judicial Watch Sues DOJ for Communications Between Ohr, Steele & Fusion GPS
Fox News Insider
August 11, 2018
Judicial Watch is suing the Department of Justice for access to communications related to the infamous anti-Trump dossier.
The conservative watchdog group is seeking various records related to former Associate Deputy Attorney General Bruce Ohr, his wife Nellie Ohr, dossier author Christopher Steele and Fusion GPS.
Watch Video:
Justice! – The Difference Between Freedom Watch and Judicial Watch!