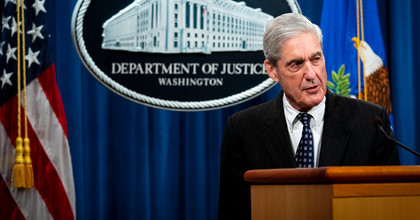 New York Times
May 29, 2019
WASHINGTON — Robert S. Mueller III, the special counsel, on Wednesday declined to clear President Trump of obstruction of justice in his first public characterization of his two-year-long investigation of Russia's interference in the 2016 presidential election.
"If we had had confidence that the president clearly did not commit a crime, we would have said so," Mr. Mueller said, reading from prepared notes behind a lectern at the Justice Department. "We did not, however, make a determination as to whether the president did commit a crime."
He also said that while Justice Department policy prohibits charging a sitting president with a crime, the Constitution provides for another process to formally accuse a sitting president of wrongdoing — a clear reference to the ability of Congress to begin impeachment proceedings.
See also: Corsi and I will hold Mueller accountable! – Larry Klayman