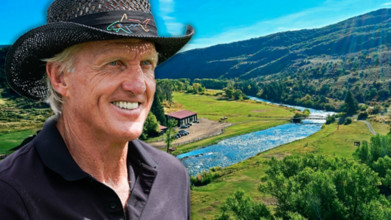 Fox Business
March 23, 2021
Golf legend Greg Norman is leaving the United States permanently and heading back to his old stomping grounds of Australia.
Known as the Great White Shark of pro golf, Norman, and his wife, Kiki, have found a buyer for their $40 million Colorado ranch, The New York Post can report.
Sources say the sale is expected to be finalized in the coming weeks, only a month after the entrepreneur and golfer found a buyer for his $60 million Florida compound he built from the ground up.