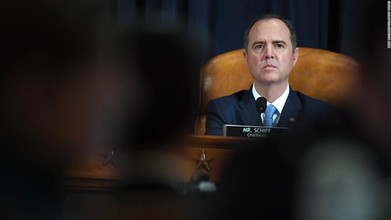 By Manu Raju and Jeremy Herb
CNN
December 3, 2019
(CNN)House Democrats say evidence of President Donald Trump's misconduct and obstruction of Congress is "overwhelming," charging that Trump's conduct toward Ukraine compromised national security in a new report released Tuesday that will form the backbone of the impeachment proceedings against the President.
The 300-page report from the House Intelligence Committee sets the stage for the impeachment of a US president for just the third time in history. The report stops short of outright recommending impeachment, with House Intelligence Chairman Adam Schiff, a California Democrat, and the other committee chairs leading the inquiry said that was a decision Congress ultimately has to make.
But the report makes clear that's where Democrats are heading.