Klayman: Rush Limbaugh Is Confused! Stone Lied Under Oath, Threatened a Witness and Obstructed Justice! There Is No Excuse for This Even If Mueller Is Involved -- Who I Have Sued for Dr. Jerome Corsi Who Did Not Lie!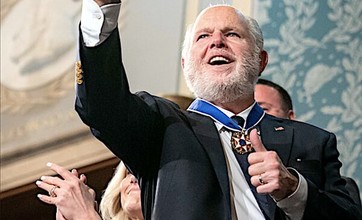 By WND Staff
WND
February 12, 2020
When FBI special counsel Robert Mueller and his team of 40 investigators couldn't find anything President Trump did wrong — even after Democrats claimed over and over that he colluded with Russians — they had to do something.

So they charged a number of Trump's acquaintances with various crimes, often process crimes in which they got caught while talking to those investigators.

But even that now is falling apart with the scandalous recommendation just days ago that oldtime Trump associate Roger Stone be given seven to nine years, the decision by the Department of Justice to withdraw that recommendation, the departure of four prosecutors who had worked on the case, and more.



Your help is urgently needed!
Support our cause and join our fight!