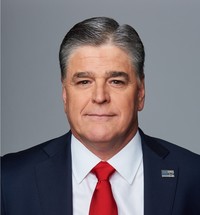 By Yael Halon
Fox News
December 13, 2019
Sean Hannity opened up about his faith in a holiday edition of "Ainsley's Bible Study" on Fox Nation, revealing the ups and downs of his religious journey and how his faith has changed over the years.
"My faith actually has gotten stronger as I've gotten older," he said. "I would say I realize more than ever that I not only need, but I want, God in my life."
Hannity attended Catholic school as a child but is no longer affiliated with the Catholic church. Known for challenging atheists on his radio show "The Sean Hannity Show," the Fox host broke down the basis of his faith.