Klayman: Read This to Confirm Why George W. Bush Was One of the Worst Presidents in US History: A Privileged Elitist Whose Family Is Friends With the Corrupt Clintons!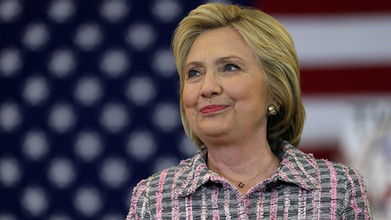 By Amie Parnes
TheHill
September 12, 2017
Hillary Clinton's book on her 2016 election loss, "What Happened," hits bookshelves on Tuesday.

Clinton has said the book is the story of "what I saw, felt and thought during two of the most intense years I've ever experienced."

Here are five of the most memorable anecdotes shared by Clinton in her book.



Pre-order 'Essays of a Mad Man'
A four-volume compilation of Larry Klayman's writings from 1999-onward, comprising of the Clinton years, the Bush years, the Obama years & the Trump years