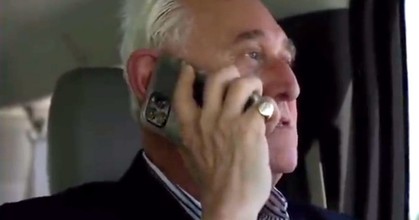 HuffPost
November 5, 2022
Republican political operative Roger Stone is seen in new documentary footage threatening to support Donald Trump's second impeachment and saying the former president would lose if he tried to run again in 2024.
"I'm done with this president," Trump's longest-serving political adviser says on a phone call in the clip, reportedly filmed on Jan. 20, 2021. "I'm going to public supporting impeachment. I have no choice."
"He has to go. Run again! You'll get your fucking brains beat in," he adds. It's not clear who he was on the phone with.