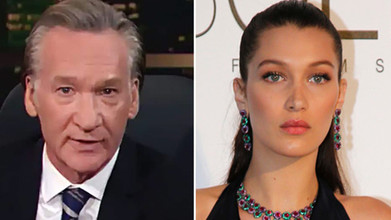 By Joseph Wulfsohn
Fox News
May 29, 2021
"Real Time" host Bill Maher weighed in on the Israel-Gaza conflict Friday night after canceling last week's show following his positive coronavirus test result.
He quickly took issue with the "liberal media" for its coverage of the fighting.
"One of the frustrations I had while I was off is that I was watching this war go on in Israel … and it was frustrating to me because there was no one on liberal media to defend Israel, really," Maher began the panel discussion.