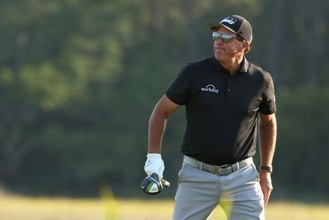 Golf Digest
February 22, 2022
Phil Mickelson has issued an apology for his comments regarding his involvement with a proposed Saudi-backed golf league.
In a November interview that was made public last week, Mickelson told golf writer Alan Shipnuck that he acknowledged the Saudi government are "scary mother****ers" and that "they killed [Washington Post reporter and U.S. resident Jamal] Khashoggi and have a horrible record on human rights. They execute people over there for being gay." However, Mickelson said he was involved with the potential breakaway league in order to "reshape how the PGA Tour operates."
After his comments were made public, multiple players denounced Mickelson for his insensitive remarks and pledged that they were committed to playing on the PGA Tour. Among them were Dustin Johnson and Bryson DeChambeau, two players believed to be weighing offers for the "Super Golf League," striking a massive blow to the SGL's prospects.