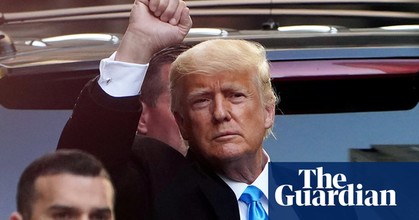 By Guardian staff and agency
the Guardian
March 31, 2021
Two US Capitol Police officers have filed a lawsuit against Donald Trump, accusing him of inciting the deadly 6 January insurrection and saying he was responsible for physical and emotional injuries they suffered as a result.
James Blassingame, a 17-year veteran of the force, and Sidney Hemby, an 11-year veteran, filed the lawsuit on Tuesday in US district court for the District of Columbia seeking damages of at least $75,000 each.
"This is a complaint for damages by US Capitol Police officers for physical and emotional injuries caused by the defendant Donald Trump's wrongful conduct inciting a riot on January 6, 2021, by his followers trying to overturn the results of the 2020 presidential election," the lawsuit said.