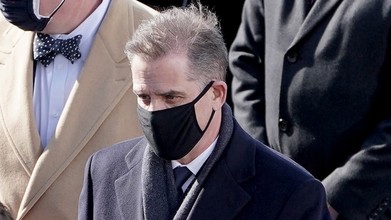 By Brett Samuels
TheHill
July 9, 2021
The White House on Friday defended the sales arrangement put in place to guard against potential conflicts of interest involving the art career of President Biden's oldest son, Hunter.
"After careful consideration, a system has been established to allow Hunter Biden to work in his profession within reasonable safeguards," press secretary Jen Psaki said at a briefing with reporters. "Of course he has the right to pursue an artistic career, just like any child of a president has the right to pursue a career."
Psaki said a professional gallery owner will set prices on Biden's artwork and handle all transactions. Any offer above the sales price or deemed suspect will be rejected as part of the arrangement, she said.