Klayman: One Word for Federal Judge Luttig: BS!
Order "It Takes a Counter-Revolution!" at Amazon.com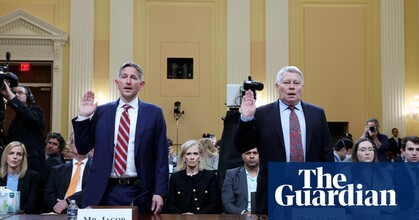 By Martin Pengelly
the Guardian
January 31, 2023
The conservative judge who convinced Mike Pence he could not overturn the 2020 election has predicted "the beginning of the end of Donald Trump" — the former president who incited the January 6 insurrection but is now trying to return to the White House.

Speaking to the Washington Post, J Michael Luttig also made a common comparison to another notorious former president, Richard Nixon, who resigned in 1974 over the Watergate scandal.

"What Nixon did was just an ordinary crime," Luttig said, referring to the cover-up of a break-in at Democratic headquarters. "What Trump has done is quite arguably the worst crime against the United States that a president could commit."



Your help is urgently needed!
Support our cause and join our fight!