Klayman: One Can Only Hope It Will Be You Hillary! Unfortunately Not!
Order "It Takes a Counter-Revolution!" at Amazon.com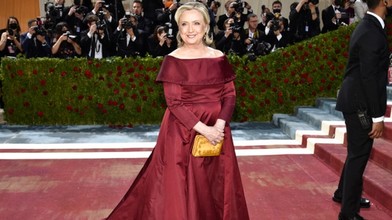 The Hill
May 6, 2022
Former Secretary of State and first lady Hillary Clinton said if the drafted Supreme Court opinion on the landmark Roe v. Wade decision overturns the ruling, "you have no idea who they will come for next."

During an appearance on "CBS Evening News with Norah O'Donnell," Clinton told O'Donnell that Justice Samuel Alito's drafted opinion on Roe v. Wade is "dark" and "incredibly dangerous," saying she hopes people are fully aware of what Americans are up against.

"This opinion is dark. It is incredibly dangerous. And it is not just about a woman's right to choose, it is about much more than that," Clinton told O'Donnell in the interview. "And I hope people now are fully aware of what we're up against, because the only answer is at the ballot box, to elect people who will stand up for every American's rights."



Your help is urgently needed!
Support our cause and join our fight!