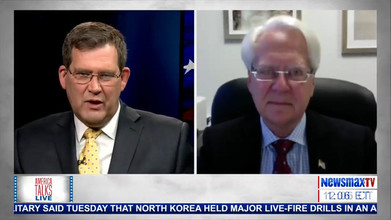 Newsmax
April 25, 2017
Former President Barack Obama's decision to accept a $400,000 fee to speak at forum hosted by Wall Street bond firm is no surprise, Larry Klayman, founder of government watchdog Freedom Watch, told Newsmax TV.
"Given his past history, you can be amused now, but it's consistent with everything he's done," Klayman, a former federal prosecutor, told host Bill Tucker on Tuesday's "America Talks Live."
"He's claimed that he's not a 1 percenter; he's criticized rich people in this country; he is a socialist. But, of course, he lives in Kalorama in Washington [D.C.] in a house that's valued at millions of millions of dollars.