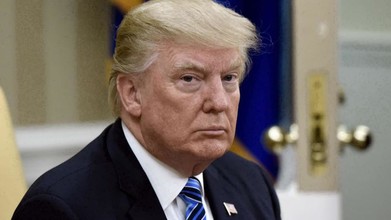 By Analysis by Ariane de Vogue, CNN Supreme Court Reporter
CNN
February 23, 2021
(CNN)Donald Trump took a drubbing at the Supreme Court on Monday, as the justices in a flurry of orders dealt critical blows to his efforts to shield his tax records from a New York prosecutor and his oft-repeated false claims that there was widespread voter fraud during the last election.
It's as if the justices, in one day, sought to wipe their hands of lingering issues that had been heralded by the former President in a cascade of tweets, legal filings and statements during the last months of his administration.
The focus on Monday was not Trump administration policies, but instead disputes deeply personal to Trump himself: election 2020, his tax records and even allegations made by adult-film actress Stormy Daniels. Trump lost badly in the election and tax returns cases, and the Supreme Court made clear it wanted nothing to do with the case brought by the adult-film actress.