Klayman: Mueller and Rosenstein Are Corrupt and Should Be Removed and Prosecuted!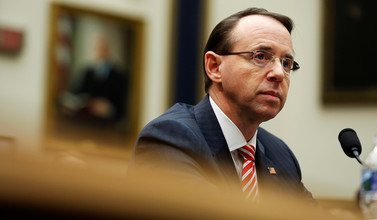 By Andrew C. McCarthy
National Review
January 29, 2018
If Mueller wants to interview the president, he should be required to demonstrate that there is strong evidence the president has committed a crime, and that the president has essential evidence of the crime that cannot be obtained from any other source.

It is Deputy Attorney General Rod Rosenstein's job to force Mueller to make that showing. That duty trumps whatever "hands off" promises he may have made to Democrats. If the Justice Department will not supervise its prosecutors, then presidents, former presidents, other high public officials, journalists, defense lawyers, and all sorts of interesting people who might have relevant information — but who are protected from harassment by over-aggressive prosecutors thanks to prudent Justice Department leadership and policy — should plan on spending lots of time in the grand jury.



Your help is urgently needed!
Support our cause and join our fight!