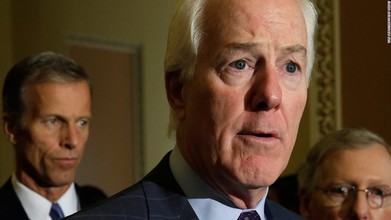 By Manu Raju, Chief Congressional Correspondent
CNN
January 30, 2021
(CNN)To Senate Minority Whip John Thune, former President Donald Trump's actions ahead of the deadly Capitol riot are totally indefensible.
"No — not at all," the No. 2 Republican said when asked if he can defend what Trump did. "The way he handled the post-election, both in terms of his public statements and things that he tried to do to change the outcome, no."
But like other Republicans, Thune has no clear answer to this key question: What should they do to Trump after he lied to his supporters about the election being stolen, promoted the January 6 rally in DC and urged demonstrators to go to the Capitol, which they later rampaged in a deadly riot?
See also: Trump throws in the towel and embraces GOP establishment – Larry Klayman