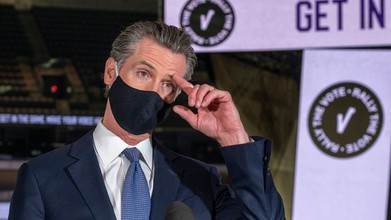 By Grace Hauck and Joel Shannon
USA TODAY
December 31, 2020
SAN DIEGO — California has reported its first case of a more contagious COVID-19 variant first identified in the United Kingdom — the second confirmed case in the U.S.
Gov. Gavin Newsom, speaking in an online conversation with Dr. Anthony Fauci, the nation's leading infectious disease expert, said the case was confirmed in Southern California Wednesday afternoon.
During a Wednesday afternoon briefing, San Diego County Supervisor Nathan Fletcher said a 30-year-old man in the county with no travel history tested positive for the new strain on Tuesday.