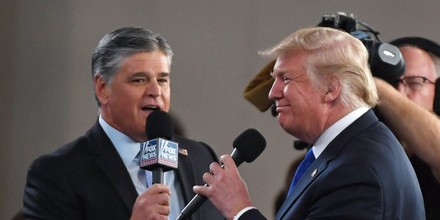 By Matthew Loh
Business Insider
January 5, 2022
"He can't mention the election again. Ever. I did not have a good call with him today. And worse, I'm not sure what is left to do or say, and I don't like not knowing if it's truly understood. Ideas?" he wrote in the text, per the letter.
Last month, the committee revealed another set of texts from Hannity to Meadows, which showed that the Fox News host implored Trump on January 6 to ask rioters to leave the Capitol building and stop the insurrection.
Hannity's lawyer, Jay Sekulow, told Insider in an email that the committee's request for Hannity to cooperate in their investigation "would raise serious constitutional issues including First Amendment concerns regarding freedom of the press," using the same statement published on Axios, which first reported on the request.