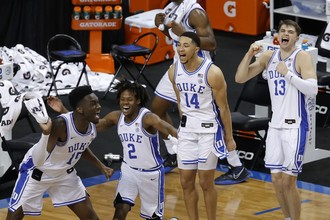 Ball Durham
March 19, 2021
The Duke basketball team appeared to have suffered its first official exit of the offseason.
For the second straight season, the Duke basketball team has begun its offseason in mid-March, and roster movement is already underway.
Many look to the Blue Devils for the top NBA Draft prospects, and their most notable draft-eligible player, Jalen Johnson, bolted from Durham in mid-February to try and preserve his draft stock amid the struggles of the five-time National Champions.