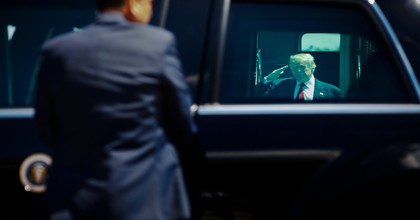 New York Times
May 29, 2018
WASHINGTON — As a candidate, Donald J. Trump claimed that the United States government had known in advance about the Sept. 11 attacks. He hinted that Antonin Scalia, a Supreme Court justice who died in his sleep two years ago, had been murdered. And for years, Mr. Trump pushed the notion that President Barack Obama had been born in Kenya rather than Honolulu, making him ineligible for the presidency.
None of that was true.
Last week, President Trump promoted new, unconfirmed accusations to suit his political narrative: that a "criminal deep state" element within Mr. Obama's government planted a spy deep inside his presidential campaign to help his rival, Hillary Clinton, win — a scheme he branded "Spygate." It was the latest indication that a president who has for decades trafficked in conspiracy theories has brought them from the fringes of public discourse to the Oval Office.