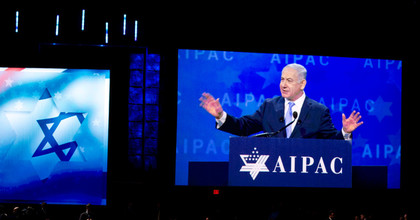 New York Times
March 6, 2019
WASHINGTON — When Representative Ilhan Omar landed a coveted seat on the House Foreign Affairs Committee, Stephen Fiske began working the phones to Capitol Hill.
Alarmed by messaging that he saw as anti-Semitic and by Ms. Omar's support for the boycott-Israel movement, Mr. Fiske, a longtime activist with the American Israel Public Affairs Committee, began texting and calling his friends in Congress to complain. He is hoping Aipac activists will punish Ms. Omar, a freshman Democrat from Minnesota, with a primary challenge in 2020.
On Wednesday, House Democratic leaders will mete out one form of punishment: Spurred by outrage over Ms. Omar's latest comments suggesting that pro-Israel activists "push for allegiance to a foreign country," they will put a resolution condemning anti-Semitism on the House floor.