Klayman: Matt Brooks of The Establishment Jewish Coalition Is an Anti-Semitic Bigot! Messianic Jews Are Jews Through and Through Lest Corrupt "Little Mattie" Forget That Jesus Was a Jewish Rabbi!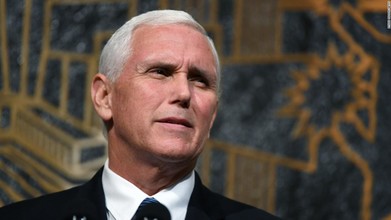 By Kate Sullivan and Daniel Burke
CNN
October 31, 2018
Washington (CNN)Jewish leaders from both political parties said Tuesday that it was "offensive" and "disappointing" to have a Messianic Jewish minister open a campaign event attended by Vice President Mike Pence on Monday.

Pence called Rabbi Loren Jacobs a "leader in the Jewish community," but many Jewish people consider Messianic Judaism to be a form of Christianity and reject the conflation of the two religions. At the rally, Jacobs prayed in the name of "Jesus the Messiah," but mainstream Judaism does not believe that Jesus was the long-awaited Jewish messiah.



Your help is urgently needed!
Support our cause and join our fight!