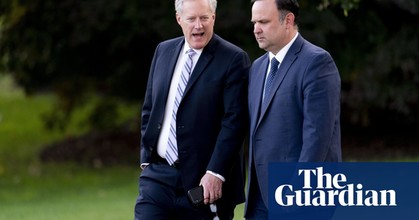 By Ramon Antonio Vargas
the Guardian
June 5, 2022
California congressman Adam Schiff — a member of the select House committee investigating the deadly Capitol riots — said Sunday it was "a grave disappointment" that federal prosecutors opted against charging two former Trump White House officials who ignored subpoenas seeking information on the January 6 attack.
Schiff said on CBS's Face the Nation that he couldn't see why the federal justice department would treat Donald Trump's former chief of staff Mark Meadows and communications coordinator Dan Scavino differently than it did ex-aides Peter Navarro and Steve Bannon.
Justice department prosecutors last week charged Navarro with contempt of Congress for refusing to appear at a deposition and produce documents as demanded by the select committee, and in November they did the same to Bannon.