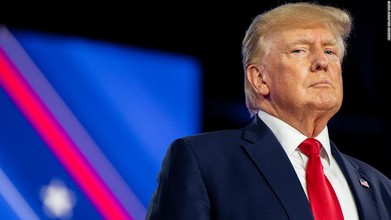 By Tierney Sneed
CNN
August 25, 2022
(CNN)The Justice Department must release a redacted version of the Mar-a-Lago search warrant affidavit by noon on Friday, a federal judge ruled.
The affidavit lays out why investigators believe there was probable cause that crimes had been committed. The warrant authorized the FBI to search former President Donald Trump's home and private club earlier this month.
Earlier Thursday, the DOJ submitted its proposed redactions to US Magistrate Judge Bruce Reinhart, who issued the order for the public release.
See also: Woody Allen "Bananas" courtroom scene