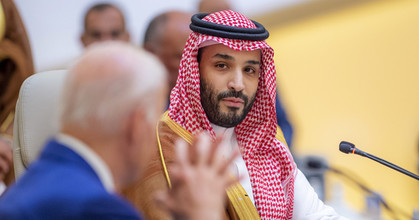 NBC News
October 16, 2022
President Joe Biden's attempts to court Saudi Crown Prince Mohammed bin Salman were destined to end in failure, analysts and dissidents told NBC News, after the White House and the deeply conservative kingdom clashed over cuts to oil production.
Without elaborating, the White House warned there would be "consequences" for the Middle Eastern powerbroker after the oil-producing alliance OPEC+ announced earlier this month that it would cut oil production by 2 million barrels a day, a move that's likely to send gas prices higher again.
The cut is also seen as helping Russia, the world's second-largest oil exporter, finance its war in Ukraine.