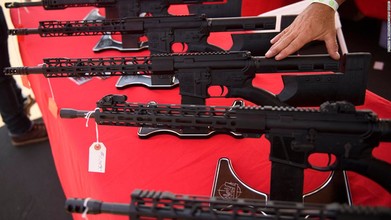 By Alexandra Meeks
CNN
June 22, 2021
(CNN)The US 9th Circuit Court of Appeals has blocked a federal judge's controversial ruling that overturned California's longtime ban on assault weapons, in which he likened the AR-15 to a Swiss Army knife.
In an order Monday, a three-judge panel on the federal appeals court issued a stay of US District Judge Roger Benitez's order earlier this month that overturned California's three-decade old assault weapons ban.
The state's current assault weapons laws will remain in effect while further proceedings continue, California Attorney General Rob Bonta said in a statement on Twitter.