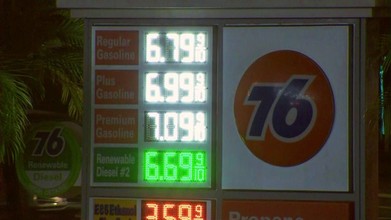 KTLA
September 30, 2022
Sticker Shock. Just a day after Californians saw gas top $6 for a gallon of regular unleaded, gasoline prices made their largest jump in seven years overnight.
According to AAA, the Los Angeles-Long Beach region increased 15.3 cents overnight to $6.26/gallon Thursday.
The price increase is the largest since a 15.1 cent increase in July 2015.
It was also the 27th consecutive day gas prices have risen in Los Angeles County, where prices are 67 cents higher than they were a week ago.