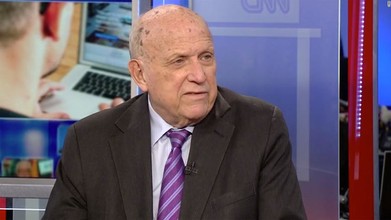 By Jackie Wattles, CNN Business
CNN
November 11, 2018
A veteran First Amendment lawyer says that CNN should sue the White House for revoking press access from reporter Jim Acosta.
Floyd Abrams, a constitutional law expert who has appeared frequently before the Supreme Court, told CNN's Brian Stelter on "Reliable Sources" Sunday that CNN has a case.
"I think it's a really strong lawsuit," Abrams said. "I can understand CNN being reluctant to sue because the president keeps saying CNN is the enemy of me, and CNN might have reluctance to have a lawsuit titled 'CNN vs. Donald Trump.' That said, yes, I think they should sue." Abrams said.