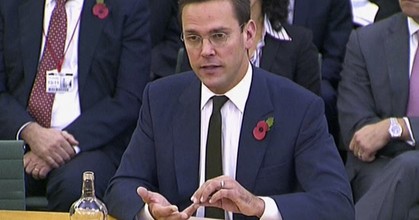 Washington Examiner
September 18, 2019
James Murdoch, the son of conservative media mogul Rupert Murdoch, proclaimed that there are viewpoints he "really" disagrees with on Fox News.
Murdoch, 46, explained how he's moved on after leaving the Murdochs' media company in an interview with the New Yorker's Jane Mayer, which was published Tuesday morning. He was given a $2 billion severance package when he decided to move on from his roll as the CEO of 21st Century Fox and Sky, P.L.C., and the deputy COO of News Corp. after their merger with Disney.
In the interview, he expressed concern over increasing threats to democracy throughout the world.