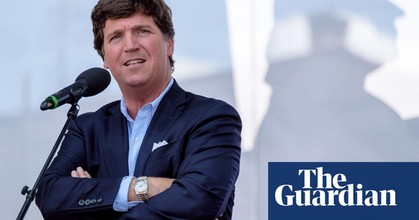 By Andrew Lawrence
the Guardian
July 23, 2022
On Thursday night, as the Congressional hearings into the January 6 Capitol riot drew to a close, Tucker Carlson directed his outrage at a president he felt had lied and was not being held accountable for falsehoods that shook popular faith in the American democratic system. But he wasn't talking about Donald Trump inciting rioters to storm the Capitol. He was talking about Joe Biden getting Covid.
While millions of people last night tuned into America's other TV news channels and heard testimony about what Trump did, or rather did not do, during the hours when the rioters stormed the Capitol, Fox News viewers saw the network's primetime stars Carlson and Sean Hannity chide the "twice-jabbed, double-boosted" president for contracting the virus they say he alleged couldn't be caught with a vaccine.
House panel showed Trump conspired to seize the election — but was it illegal?