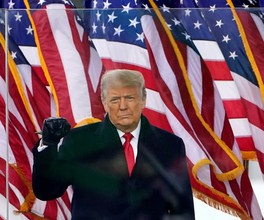 By Eric Mack
Newsmax
June 28, 2022
Another Fox News host has broken from former President Donald Trump on his claim of the lack of election integrity under the guise of COVID-19.
"The president was unhinged during that period," Fox News host Brian Kilmeade told Sunday's "MediaBuzz," recalling the weeks between the 2020 presidential election and Jan. 6, 2021 — when protesters rioted and stopped constitutional procedure certifying the Electoral College votes for Joe Biden in key battleground states contested by House and Senate Republicans.
"I interviewed him at West Point and he was kind enough to give me a few minutes," Kilmeade said. "I've never seen him so angry. That was in between the election and Jan. 6.