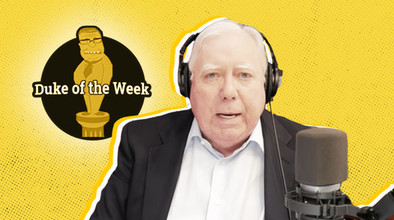 Jerome Corsi Is Our Duke Of The Week
By Nicole Lafond
Talking Points Memo
December 1, 2018
Jerome Corsi, the birther who in recent years has been most regularly referenced as an associate of GOP provocateur Roger Stone, has propelled himself to household-name status in recent days; a brand of fame that his former Infowars Washington bureau chief title was never able to bring him.
And the longtime conspiracy theorist deserves to be finally taken seriously.
He predicted — based on sheer political savvy and literally nothing else — that WikiLeaks founder Julian Assange would hack Clinton campaign manager John Podesta's emails and release them during the 2016 election, after all!
See also:
Dr. Jerome Corsi Seeks End of Mueller "Witch Hunt" With Criminal Complaint!