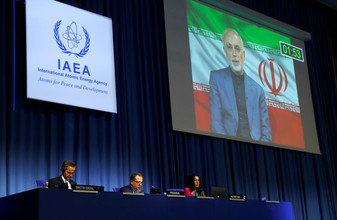 The Jerusalem Post | JPost.com
February 15, 2021
Iran said on Monday it will block snap inspections by the UN nuclear watchdog from next week if other parties to the 2015 nuclear deal do not uphold their obligations, a challenge to US President Joe Biden's hope of reviving the accord.
"If others do not fulfill their obligations by Feb. 21, the government is obliged to suspend the voluntary implementation of the Additional Protocol," Foreign Ministry spokesman Saeed Khatibzadeh said.
"It does not mean ending all inspections by the UN nuclear watchdog…All these steps are reversible if the other party changes its path and honors its obligations," he said, alluding to the United States.