Klayman: If Trump Pardons Stone He Will Forfeit His Claim to Be a Law and Order President!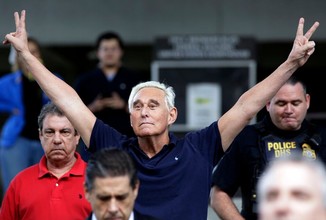 By Marisa Schultz
Fox News
June 28, 2020
President Trump Saturday promoted a petition effort to pardon Roger Stone a day after a judge ordered his former campaign advisor to report to his upcoming prison term, which Stone dubbed a "death sentence."

Trump retweeted a post about a growing petition to urge the president to give Stone, a former GOP political operative, a full and unconditional pardon.

"IT'S TIME TO #PardonRogerStone," Trump's retweet read.

Trump has long been sympathetic to Stone's case and said in February that his ally "has a very good chance of exoneration." Saturday's tweet further raises speculation that Trump will intervene on behalf of Stone, who has been pleading for help to avoid prison.



Your help is urgently needed!
Support our cause and join our fight!