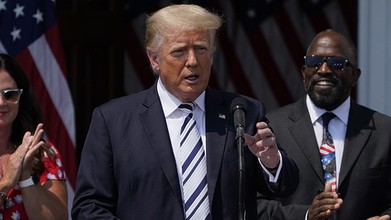 By Harper Neidig and Rebecca Beitsch
TheHill
December 26, 2021
The Jan. 6 Select Committee has signaled it intends to explore potential criminal wrongdoing by former President Trump, marking a significant escalation for the investigation that could put pressure on the Biden administration.
The panel has said it could refer Trump to the Justice Department for prosecution if it finds damning evidence, in what would be seen as an open invitation to Attorney General Merrick Garland to be more aggressive toward the former president than he has been in his tenure thus far.
Rep. Liz Cheney (R-Wyo.), the select committee's vice chair, gave the first indication at a hearing earlier this month that the panel is examining whether Trump committed a crime.