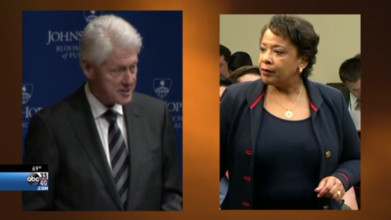 By Christopher Sign
WBMA
June 30, 2018
BIRMINGHAM, Ala. (WBMA) It has been two years (almost to the day) since former Attorney General Lorretta Lynch and former President Bill Clinton met secretly on a Phoenix tarmac.
Two years later, new documents reveal discrepancies in what the two said they talked about on board Lynch's private plane.
The documents also confirm previous reports that orders were made that no photos be taken.