Klayman: I Am Disgusted by the Leftist Clowns That Control the National Press Club of Which I Am a Member!
Order "It Takes a Counter-Revolution!" at Amazon.com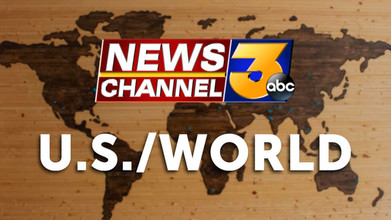 By CNN Newsource
KESQ
August 1, 2022
The LIV Golf event that is set to commence at Donald Trump's Bedminster club on Friday is generating more controversy by the day. On Tuesday, the National Press Club added its voice to the mix, saying in a no-holds-barred statement that it is "revolted" by the forthcoming affair and hopes that it fails.

A quick recap for those who might need it: LIV is the Saudi-backed golf league that has upended the sport by challenging the PGA's dominance. It has lured in athletes to participate in its events with huge paydays. But it has been the subject of significant controversy given that it is funded by the Saudis who have an atrocious record on human rights.

"We call on all Americans to see this unsavory attempt to minimize the grisly bone-saw attack on Washington Post opinion writer Jamal Khashoggi for what it is — an attempt to sweep under the rug a brutal state-sponsored murder," the National Press Club said in its blistering statement. "We call on people of conscience to reject this tournament. Do not attend. Do not watch it on television. Let it fail."



Your help is urgently needed!
Support our cause and join our fight!