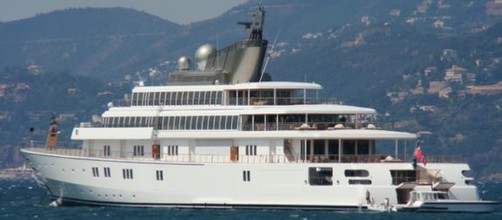 By Kristinn Taylor
Gateway Pundit
April 17, 2017
Former President Barack Obama and wife Michelle were joined last week on their luxurious month-long Tahiti vacation by Obama campaign veterans and liberal entertainment icons Oprah Winfrey, Tom Hanks and Bruce Springsteen for a cruise on a 460 foot, $300 million yacht, named Rising Sun, owned by entertainment mogul David Geffen, reported the Asbury Park Press via Tahiti Nui TV.
Winfrey was one of the earliest public supporters of Obama and campaigned for him in late 2007 in early primary states.
David Geffen was also an early supporter, co-hosting Obama's breakthrough Hollywood fundraiser in February 2007 alongside Code Pink co-founder Jodie Evans—who had just returned from Cuba where she worked with the Castro government against the U.S.